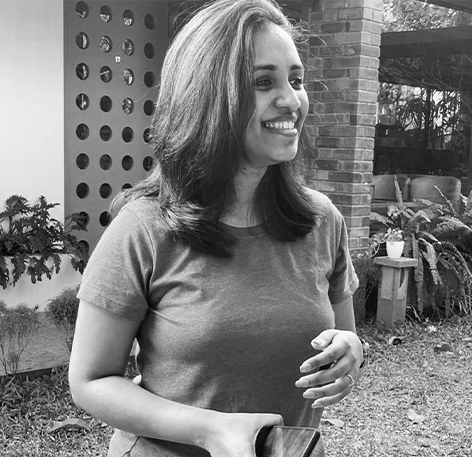 Anina Elizabeth Jacob
Mentor
About the mentor:
Anina is an Architect by profession, who later turned into a full-time illustrator,  as a result of her passion for creating cartoons and doodling. She started working at Toonz Animation India for the love of creating kids' content and later entered the Advertising Industry as an Art Director for Happy McgarryBowen.
Creds:
She co-founded The Olam Festival - a creatively curated festival that focuses on uplifting entrepreneurs and creatives by giving them a platform to interact with the masses of Trivandrum city.  She also currently runs her own brand The Doodleholic, selling illustrated merchandise. 
Experience:
With 4 years of experience, Anina is eager to mould the minds of young creative kids. Anina Elizabeth Jacob will mentor students in Doodling.