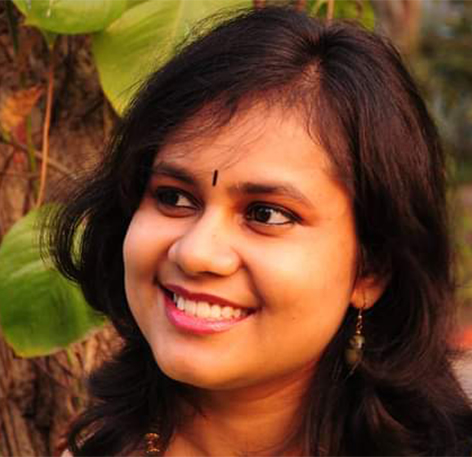 Riddhi Sengupta
Mentor
Riddhi Sengupta completed a Diploma in Multimedia from Arena Multimedia in 2005, and got herself admitted to TOONZ WEBEL Academy, Kolkata. She has around 15 years of experience and is trained in shaping young minds in the creative fields.
Creds
Riddhi holds a graduate degree in Commerce from Calcutta University. She also completed a Diploma in Advanced Software Technology from CMC Ltd. in 2003 simultaneously.
Experience
Riddhi joined Arena Animation as Production-in-charge and Trainer from January 2007 to June 2007, and again from January 2011 to March 2014. She has been serving as a faculty in CAD Centre under Jadavpur University from January 2008.