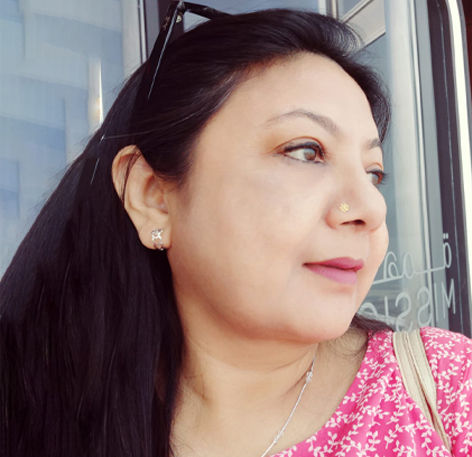 Sanghamitra Das
Mentor
About the mentor:
Sanghamitra is a Writer, Academic Mentor, and Curriculum Consultant based in Mumbai. Her first novel, Hard Rains, was published in November 2019 and deals with the universal themes of companionship, retribution, reconciliation, and loss, and was much appreciated.
Creds:
She studied at Jadavpur University, where she acquired a Master's degree in Comparative Literature. 
Experience:
Migrating to Mumbai in 2006 introduced Sanghamitra to the concept of Curriculum Development for schools, a job that she enjoys thoroughly. She works from home at present to create academic content for various educational institutes in different parts of the country.